UX + Web Design + Brand Development + Marketing Management
Case Study
Online Store
Product Launch
Nemal Electronics International, a manufacturer of highly-specialized equipment for the broadcast industry retained us to assist expanding the company's eCommerce operation, introduce new products and manage all marketing programs.
Multi-location Team
UX Expert
Designer
Web Developer
Project Manager
Categories
Brand Development
Marketing Management
Product Management
Lead Generation
We started by looking at every touch-point to which existing and potential customers were exposed. We concluded the brand needed a makeover and to re-energize its audiences with clear and consistent messaging.
We took over marketing operations while keeping our critical and objective eye wide open.
The result: Nemal has won marketing effectiveness awards in every major broadcast industry trade show: NAB Las Vegas and NAB New York, representing thousands of dollars in direct added value.
Strategic Development
We meet weekly with the company's leadership to discuss new and shifting business objectives.
Lead Generation
We incessantly test ads, landing pages, PPC and email programs to conjure the perfect recipe to generate qualified interest in Nemal's products and services.
Market Research
We study how the market changes and how our client AND its competitors react.
Team Management
We save Nemal money by assembling a creative team across multiple disciplines, skill set and time zones.
CAVU-S8/4K is a very unique product. So unique that many broadcast technology experts didn't know the extent of the console's prowess. We stepped in to develop and implement a marketing plan to help introduce the product to highly technical audiences, giving it character and personality while lauding up its most exciting technical features.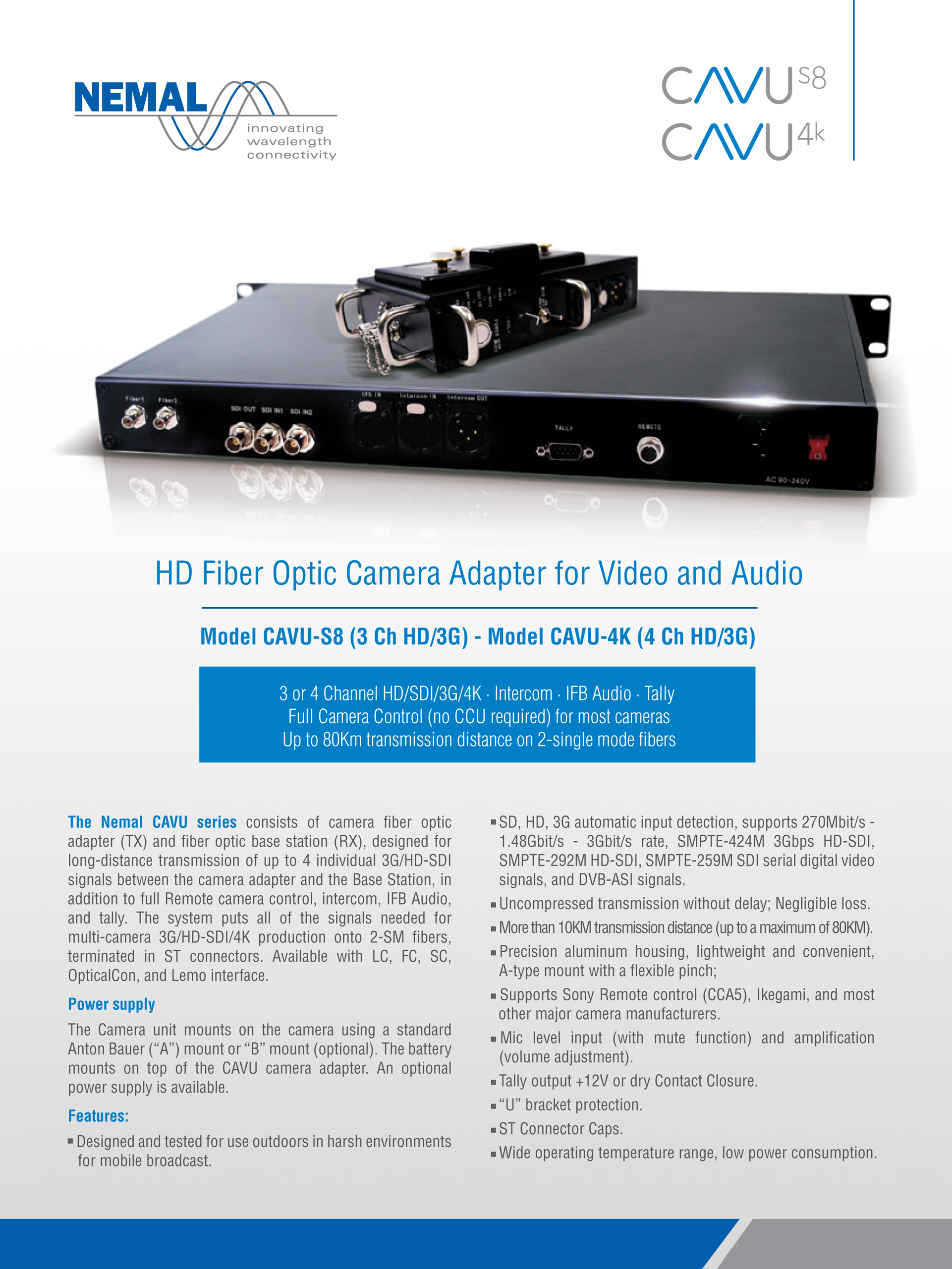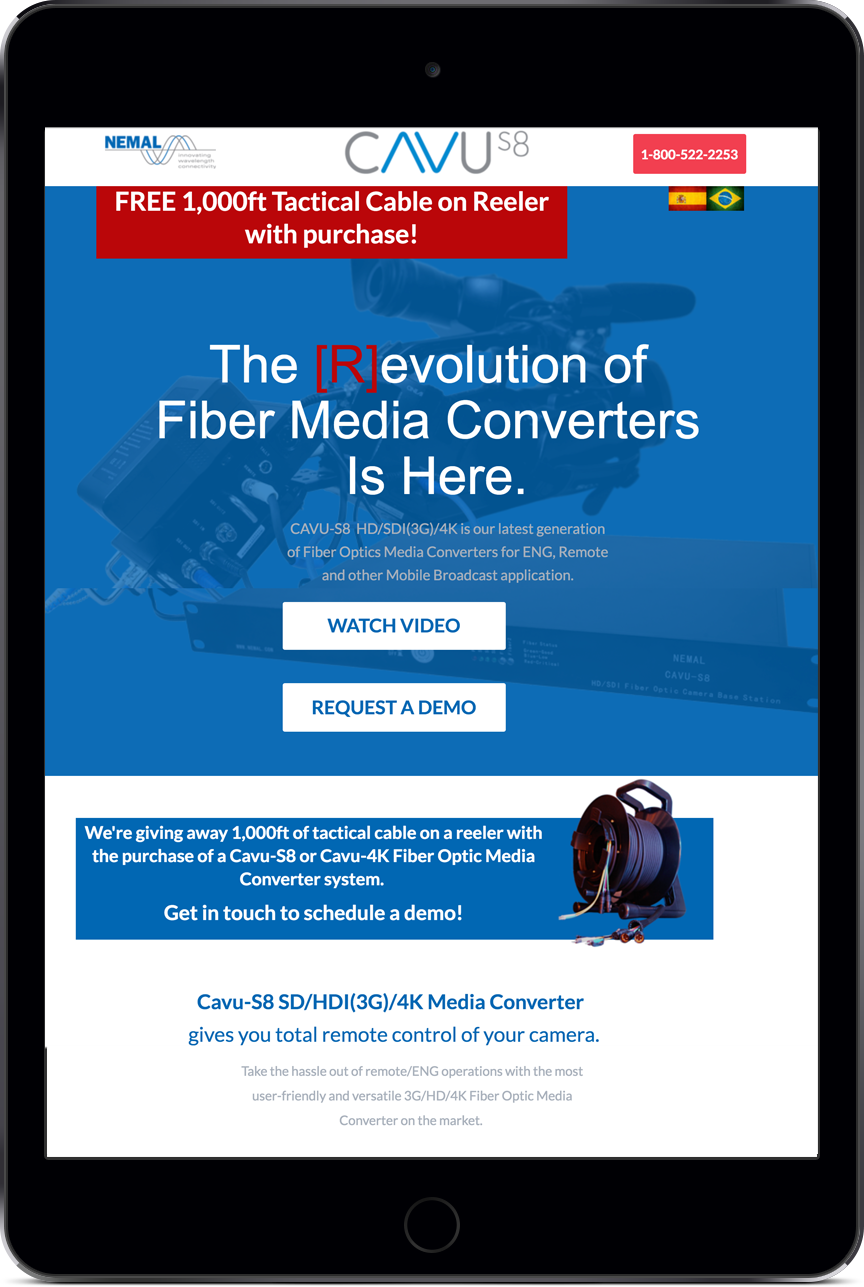 User Experience Research
Using large enterprise tools, we tested several variables at every state of the user's experience (UX), and molded together the most effective pieces.
Brand Development
Cavu-S8/4K needed to be a related but separate brand. We developed a positioning for the product as a sub-brand, creating identity traits such as color palette, logos and fonts.
Promotional Programs
Eventually, you need your strategic thinking to become tactical and deliver results. We continue to run promotional efforts across digital platforms such as PPC, re-marketing and email campaigns to generate palpable interest from potential customers.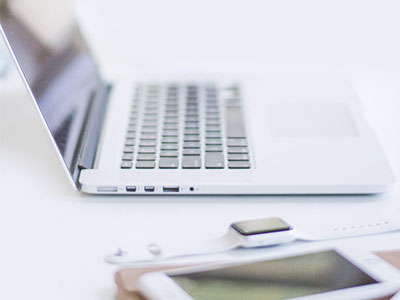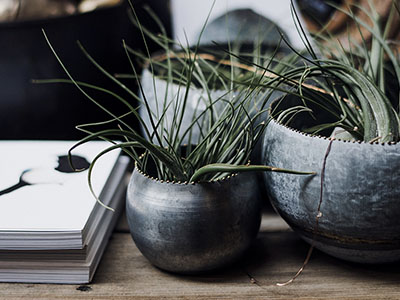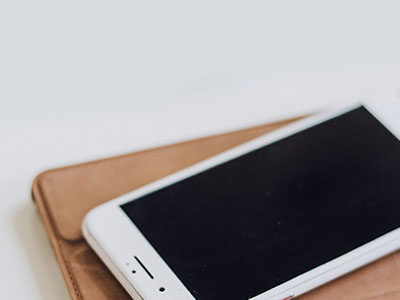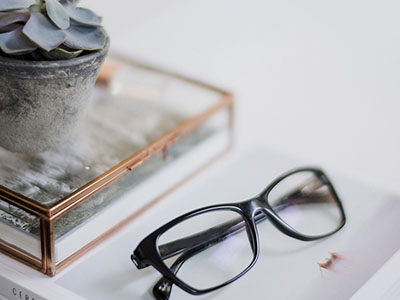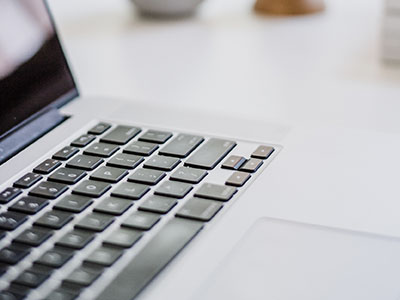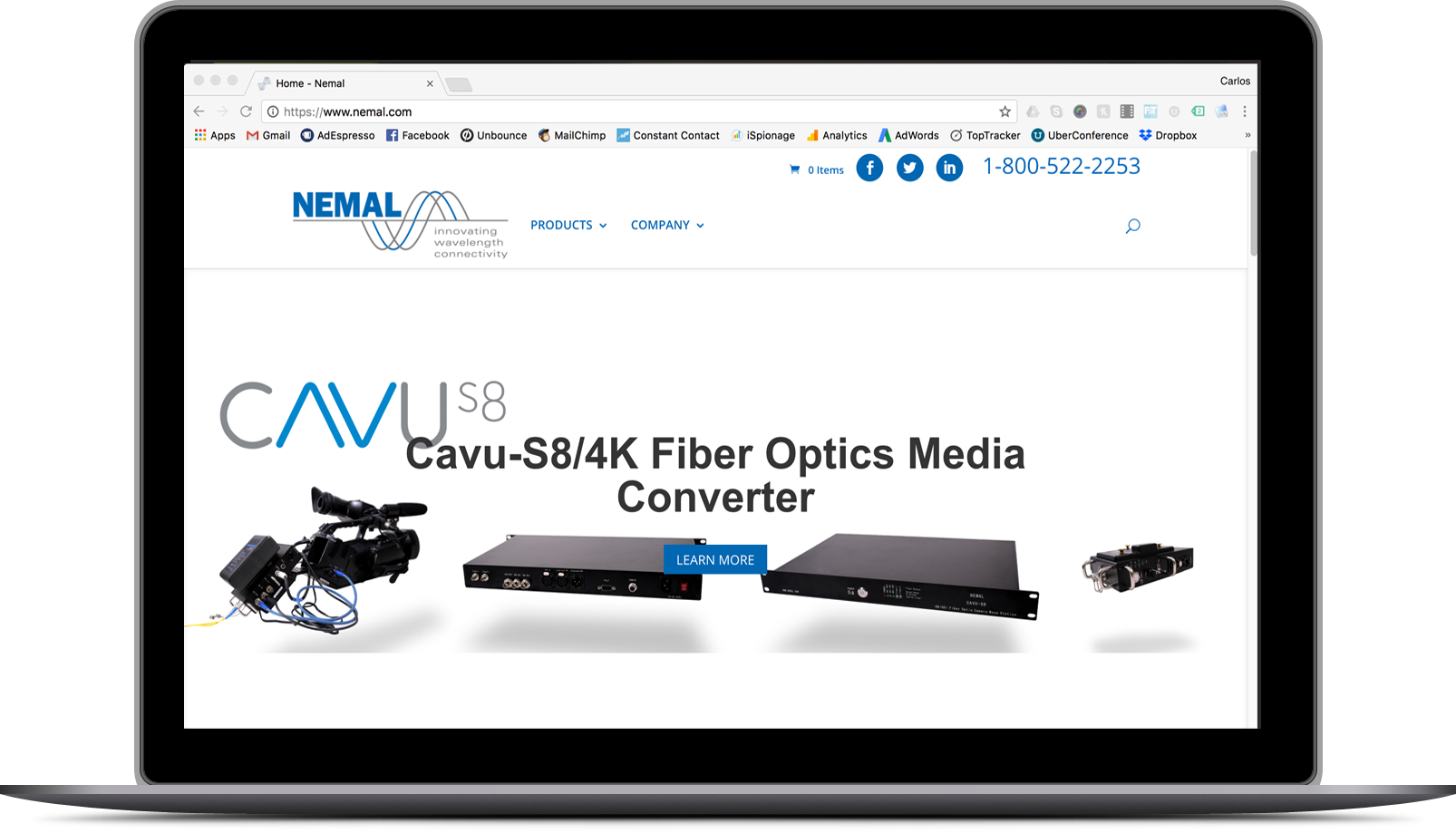 "We get the candid feedback you only expect from a close friend, while experiencing the energy of a team member, pulling with you in the same direction"
Benjamin Nemser, CEO Nemal Electronics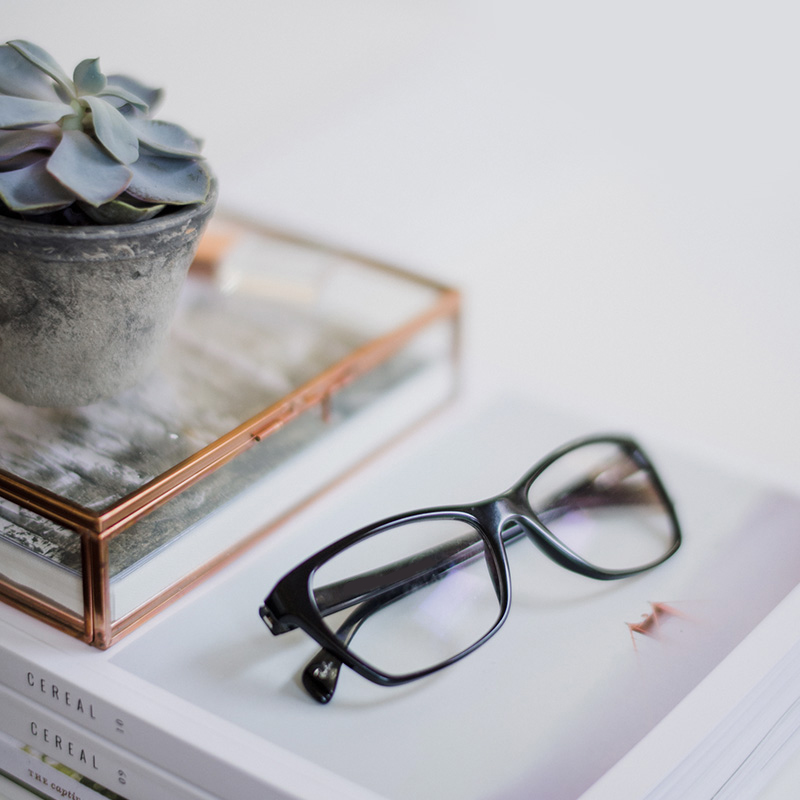 Reputation and experience can be a double-edged sword. After more than 30 years of success in the broadcast technology market, The company had gradually overlooked the consumer's perception of the brand. As a new generation of engineers started to come up the ranks at some of the largest broadcasters, the company's leadership knew they needed to connect with this new audience, in their own terms.
We crafted a new positioning that borrowed the goodwill of the past, and flooded it with a modern, dynamic and intuitive light, making it significantly more relatable to new audiences.
What matters at the end of the day is not the number of awards. We have achieved impressive growth in terms of marketing metrics, but more importantly, in the company's bottom line. Meeting the company's goal of +23% sales growth in 2017 has been a remarkable achievement of a remarkable team.
Our job has been to facilitate engagement and warmup the crowds so more deals are made.
Conversion Rate Growth +90%

Return Users – 77%

PPC Monthly Interactions Average Growth – 85%
Want to explore some more? Read about our work with Pro Sound & Video, one of the largest A/V integrators in the country. Different business objectives, different approach, same passion and hard work.
Let's Grow Something Together
Say Hello!
We're focused on growth. We don't chase "projects" and move on. We partner up with companies that want to break into completely new categories and get a commanding seat at the table.